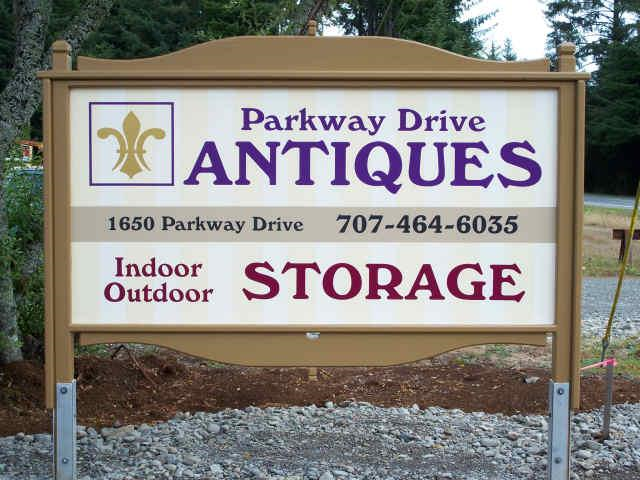 ***ALL INFORMATION AND PHOTOGRAPHS ON THIS WEBSITE
ARE THE PROPERTY OF PARKWAY DRIVE ANTIQUES AND
CAN NOT BE USED, COPIED, REPRODUCED OR DUPLICATED
WITHOUT OUR EXPRESS PERMISSION***
Parkway Drive Antiques
HOURS MAY VARY
11-5    Monday — Saturday
Additional Hours By Appointment
707-464-6035 (No Texts)
_______________________________________________
Currently Buying Estates and
Collections–Large or Small
more information below
707-464-6035 (No Texts)
Parkway Drive Antiques
1650 Parkway Drive
Crescent City CA
Indoor & Outdoor Storage Facility
Monday  –  Saturday
11 am  –  5 pm  Pacific Time
additional hours by appointment
STOP BY FOR A VISIT–THERE IS A LOT TO SEE
FREE MAP & LIST OF LOCAL ANTIQUE SHOPS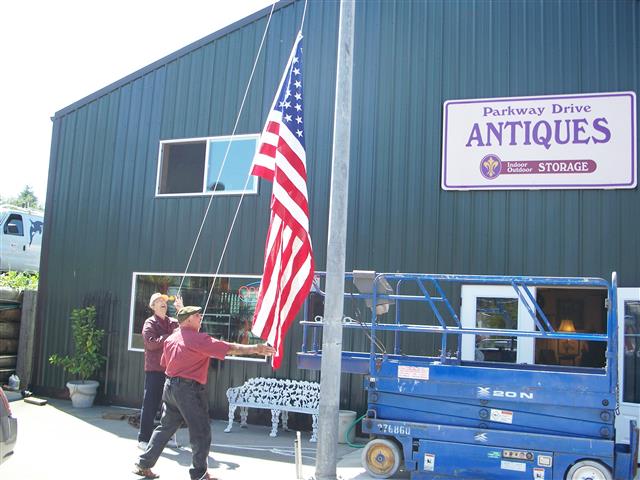 I BUY & SELL ESTATES–small and large




I buy & sell jewelry, coins, gold, silver, scrap, art,




primitives,  Native American, pottery,




glass, knives, lighters, furniture,




silverware, religious items, western items, clocks,




watches, razors, cookbooks, books,




fishing, tools, logging items, rusty stuff …..and more!!!!
Check out the list below or Come pick up a List
of the items that I buy….
look around at my great selection and low prices
GREAT PRICES–DEALER DISCOUNTS
R/V Parking & Turn Around
Please Stop By For A Visit!
Antiques & Collectibles–Commercial Storage
PARKWAY DRIVE ANTIQUES
1650 PARKWAY DRIVE  CRESCENT CITY, CA 95531
707-464-6035 (No Texts)
__________
____________________________________
OCEANVIEW HOME FOR SALE




1075 S. PEBBLE BEACH DRIVE




CRESCENT CITY CA
Finigan Real Estate




Andrea Borges




707-464-7367
View On Zillow Listing #200278 or By Address
Oceanview Home For Sale
1075 S. Pebble Beach Drive
707-464-7367  Andrea Borges


Finigan Real Estate
______________________________________________
COME VISIT…
Parkway Drive Antiques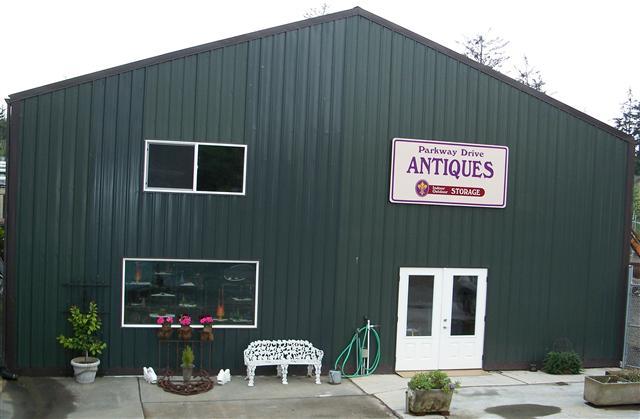 SUGGESTION LIST
for
ITEMS THAT I BUY
advertising    afghans    agates    anchors    accordians    animal traps    antlers/horns    anvil
architectural items    arrow heads    art/paintings    ashtrays    Asian items    autographs    automobilia
auto emblems/parts    awards    baby spoons    badges    banks    Barbie items    baseball    basketball
baskets    beads    Beatles    beer items/signs    beer steins    bells    belly dancing items    belt buckles
binoculars  birdhouses    black Americana    blown glass    book marks    book stands    bottles
bow ties    BPOE-Elks   brass    brass hinges    broken jewelry    buffalo    buoys    buttons    camels
cabinet knobs    campaign buttons   camping items   candle holders    chandeliers    canes    carvings
cash register    cast iron tub    cast iron pans   chain    chamber pot    chests
chicken items    china dishes    cigar items    cigarette items/holders
circus/carnival   clarinets    clocks    coat of arms
coffee grinder/pot    coins    coke/coca-cola    comics    compacts    craft items
cloth/fabric/material    cook books    copper items    cosmetics    cow items    cow skull
cowboy items    crab pot     Crescent City items    crown/tiara     crystals
Del Norte items    dice    dishes    display case    dolls & house     doilies/lace      door knobs
drawer pulls   drums    duck/goose call    duck decoy    Easter items    elephants
eye glasses    farm items     Fenton glass    firemen items     fish decoy    fishing tackle-old
flags/banners   flower pots    folk art    football    frames   Fraternal Club items    frogs/turtles
fry pans    furniture    gambling items    games    garden tools    gas/oil cans
gates   globes    glass    gold & scrap    Gold Rush items    guitar    Halloween-vintage
hanging lights    hardware    horn   horse shoes    Indian items   ink wells/pens    insulators
costume & fine jewelry    jewelry box    kaleidoscope    keys/key chains    knives    kitchen items
knitting/crochet    lamp shades    lamps/lighting    lanterns    letter opener    license plates   lighters    lighthouse items    linens    junk jewelry    liquor items
logging items    mandolin    maps    marbles    Masonic items    match holder    medals   medical devices    metal sign    microscope
military items    miniature items    mirrors    money-paper/coin    mosaics    musical instruments
mustache mugs    nautical items    needles    Native American    needlework    oboe    oil can
old books   old cameras    old canning jars    old Christmas    old letters    old newspapers
old toys    Oriental items    padlockspaper weights    patio furniture    pencils/pens
perfume    perfume bottles    perpetual calendar    photographs/slides    pipes
plaques   pocket knives    pocket watches       pipes    plaques    police items
porcelain    port holes     postcards    pot belly stove   pottery    presidential/political
primitives    prints     pulley block    puppets    purses-old or beaded    quilts
radio/ham  radio items     railroad/train items    razor strap   razors    records    religious items
restaurant items    rocks/minerals    roller/ice skates
rooster items   rosaries & medals    rugs    rulers   rustic items    
rusty yard decor    saddle
safe    salt & pepper shakers    San Francisco items       saws   saxophone
school yearbooks    scrap gold & silver    sculptures    sewing notions    shaving items
shaving mug   scissors    sheet music    shells     ship items   signs   silver
silverplate   silverware    ski items    slot machine    spice rack    spice containers
souvenirs    souvenir spoons    spoon rack    sport items    stained glass    stamps-old
statues      sterling silver    stools-foot/step    straight razor    surf board
swords-old    tape measure  tapestry    tea cups   tea pots    telephone
thermometer/barometer    thread/yarn    tiles
tobacco items    tins    tokens    tool box/chest   tools    tractor items
train sets-old    trophy   trombone    trumpet    trunk    umbrella    utensils    View-Master
violin  harp    wagon wheel    walking stick   watches    water trough    weather vane
weigh scales    western items    wind chimes    wind mill   wooden ice box     wood cook stove
wrought iron items    yard ornaments…stuff and junk
I BUY all sorts of things–gold, silver, coins, jewelry…
funky, pretty, rusty, goofy, you name it…
junk drawers…you never know…don't throw it away….
BUY & SELL With Your LOCAL Dealers & Retailers
Keep It In Our Community
I Buy Estates–Small or Large–Gold & Silver
Coins & Jewelry–Everyday Items, Etc.
_____________________________________
List of
Antiques & Collectibles & Boutiques
New & Used
in
Del Norte & Curry Counties
CRESCENT CITY, CA
 PARKWAY DRIVE ANTIQUES
and Storage
www.parkwaydriveantiques.com
1650 Parkway Drive 707-464-6035 – landline NO texts
 ~~
 SYLVIA'S ATTIC
140 G Street 707-464-9466
~~
GIFTS SHOPS & DOWNTOWN SHOPPING
HIAWATHA TRADING CO  299 Hwy 101 S 707-460-6363
Johnston's Gift Garden Home 962 Third St 707-465-4332
6 Degrees of Celebration 3rd & H Street 707-464-6600
Enchanted Florist @ En Vogue 299 I St 707-465-2424
En Vogue The Studio & Boutique 265 I St 707-954-0552
Del Norte Office Supply & Gifts 240 I St 707-464-5680
Gallery of Arts & Culture 175 H St 707-464-4745
Local Boys Surf Shop 503 L St 707-460-6060
And More & More…
BROOKINGS-HARBOR OREGON
  TRUE ELEGANCE
513 Chetco Av   541-813-2699
 THE MARKET PLACE
668 Chetco Av 541-469-9753
~~
 FEATHER YOUR NEST
800 Chetco Av 541-469-4300
~~
 GOLDILOCKS
548 Chetco Av 541-469-BEAR
~~
 WILD RIVERS ANTIQUES MALL
16218B W. Hoffeldt Ln 541 813-2400
~~
 ANCHOR HOME FURNISHINGS/ Temporarily Closed–NEW OWNERS
15714 S Hwy 101
~~
 LILA'S RESALE — Furniture Etc.
15348 S Hwy 101 541-661-1752
~~
 AMBIENCE BY THE SEA
530 Hemlock St 541-254-4097
 BADASS VINATAGE MERCANTILE
1109A Chetco Av   541-813-1919
_____________________________________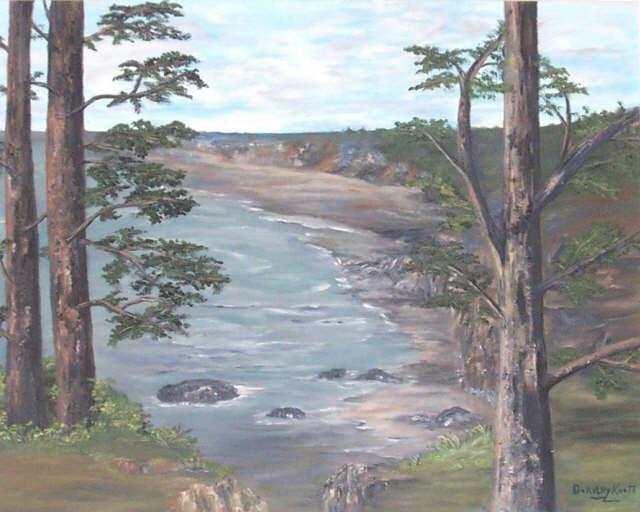 Located In Beautiful Del Norte County
Home Of The Redwood National Park
Where The Redwoods Meet The Sea
America's Wild River Coast
The "REAL" Northern California
Home of  Battery Point Lighthouse & St. George Lighthouse
__________________________
PLACES TO EAT
THE GOOD HARVEST CAFE
575 HWY 101 S
Crescent City CA
707-465-6028
great breakfast, lunch & dinner!!!
__________________________
Stop By….
THE CHART ROOM
130 Anchor Way
Crescent City CA 95531
707-464-5993
They Serve The Best Fish & Chips On The Coast
Watch The Sea Lions
_______________________________________________
THINGS TO SEE
Over 32 Murals in Crescent City–pottery tile and painted murals
some inside–some outside–pick up a map and guide
Local Potters:
*Bay Studios  Mike Selfridge  1030 Sunset Circle  707-464-9324
*Elk Valley Artisans–Piece By Piece Pottery–Harley Munger 1130 Elk Valley Road
707-464-5337
ART
The Gallery of Arts & Culture
175  H  Street
707-464-4745
(Crescent City & Brookings have a large art community with multiple galleries and evening art walks)
_________________________________________________________________
STORAGE FACILITIES
When Our Storage at Parkway Drive Antiques is Full
Try One Of The Following:
A&B Storage & Record Systems
176 Elk Valley Rd
707-465-3626
Benner Storage
1600 Breen St
707-464-6811
Best Self Storage
2100 Northcrest Dr
707-465-1215
Crescent City Self Storage
320 Arnett St
707-464-1727
D&B Storage
1245 McNamara Rd
707-464-6856
Elk Valley Storage
208 Elk Valley Rd
707-464-4600
Humboldt Moving & Storage
1528 Northcrest Dr
707-465-4914
Lake Earl Mini Storage
4220 Lake Earl Dr
707-464-4776
Northcrest Storage
1880 Northcrest Dr
707-464-3819
Redwood Coast Storage
170 King St
707-951-0736
Safe & Sound Storage
1607 Fifth St
707-460-6610
Hiouchi Motel & Storage
2097 Hwy 199
707-458-3041
Hambro
445 Elk Valley Rd
707-464-6131
PARKWAY DRIVE ANTIQUES
1650 Parkway Drive
Crescent City CA 95531
707-464-6035 (No Texts)