______________________________________________________________________________
Parkway Drive Antiques
HOURS
11-5 Monday — Saturday
Sunday*by appointment
Go to the bottom of this page for in-store sales…
______________________________________________
OCEANVIEW HOME FOR SALE




1075 S. PEBBLE BEACH DRIVE




CRESCENT CITY CA
Finigan Real Estate




Andrea Borges




707-464-7367
View On Zillow Listing #200278 or By Address
Oceanview Home For Sale
1075 S. Pebble Beach Drive
707-464-7367 Andrea Borges
Finigan Real Estate
______________________________________________
_________________________________________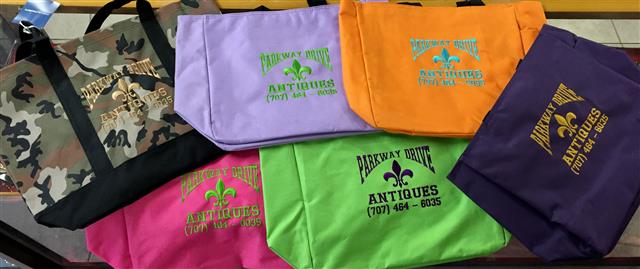 Pretty Canvas Shopping Bags
Various Colors
Large & Sturdy with Water-Proof Interior
$5 each
________________________________________________
I am open by appointment on Sundays–please phone ahead
During Stormy or Windy Weather The
Open Flag Will Not Be Out
Look For My Big Yellow Flags

Let Me Know If You Are Looking For A Particular Item
Come To The Store Or Send Me An Email
I Will Contact You When I Find Your Special Item
__________________________________________________________
I am always looking for things to buy…
Do you have an old house full of stuff you do not know what to do with?…CALL ME!!!
Do you want to downsize?…CALL ME!!!
Do you have things in storage and do not want to keep paying rent for them?…CALL ME!!!
Did you inherit things that you do not know what to do with?…CALL ME!!!
I like things…I like stuff…I buy….707 464-6035
__________________________________________________
I have different items arriving in the store every week…come check them out…
Check Out The
Dollhouse Miniatures
Includes Furniture, Dolls, Household Accessories,
Some Signed Items From The 1980's
___________________________________________________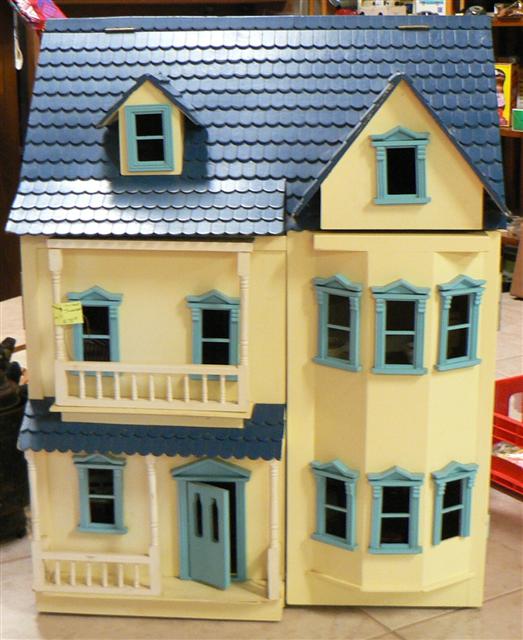 Doll House with Furniture $198 SOLD
WANTED
Jewelry
Costume or Elegant
Beads and Junk Jewelry
Silver or Gold
WANTED: old blue glass canning jars–any size
———————————-
I am currently buying estates and collections small or large
Here are a few tips for when you are ready to sell your items.
Do Not throw anything away or tidy things up.
You may think that you have a mess,
but I will not think that–give me
a chance to look at everything.
Some people clean out and throw away
the very items that I am looking for.
One person brought me a couple of old
photographs and I commented
on how much I like old photos.
They almost fell over–they had thrown
away a large garbage can full of photos
and old snap shots!
I would have paid them

$$$

for the photos…
Save your junk drawers and rusty, quirky items.
You will be surprised at what I buy!!!
I have a list of items that I buy on my Home Page…
If you do not want me to come to your home,
you are welcome to bring your items to me.
Let me know when it is convenient for you.
Hope to see you soon–whether it is to buy or to sell
Come to my store for a visit!
There are lots of new items
coming in almost every day!
WANTED
Buttons, Sewing Items,
Marbles, Knives, Lighters,
Military Items,
Vintage Outdoor Furniture
and more…
See A List Of Items On My Home Page
Parkway Drive Antiques
1650 Parkway Drive
Crescent City CA
707 464-6035
______________________
STORE
SPECIALS
______________________________________
25% off Early American Pressed Glass
(EAPG drinking glasses are
hard to find in this locale)
also…
40% off
SELECTED DINNERWARE
Dinnerware listed on the Misc. For Sale Page
______________________
Currently Buying
Estates & Collections
Large or Small
Please look at my Home Page
for a List of Items that I Buy
I love stuff and junk and
quirky items, yard ornaments,
jewelry, pottery, primitives,
rocks, rosaries and medals…etc., etc., etc.
WANTED: GOOD FURNITURE
____________________________
Parkway Drive Antiques
1650 Parkway Drive
Crescent City CA 95531
707 464-6035